Catch the Eye with Bold Planters
Planters offer a beautiful way to display all that nature has to offer. From colorful flowers to green foliage and even small trees, planters transform your favorite foliage into a focal point.
Bring elevation and color to your garden, home, or office space with pottery, cast stone, and lightweight planters. Whether you're searching for something large or small, modern or traditional, with bright or neutral colors, our unbeatable selection of planters will take your space to the next level.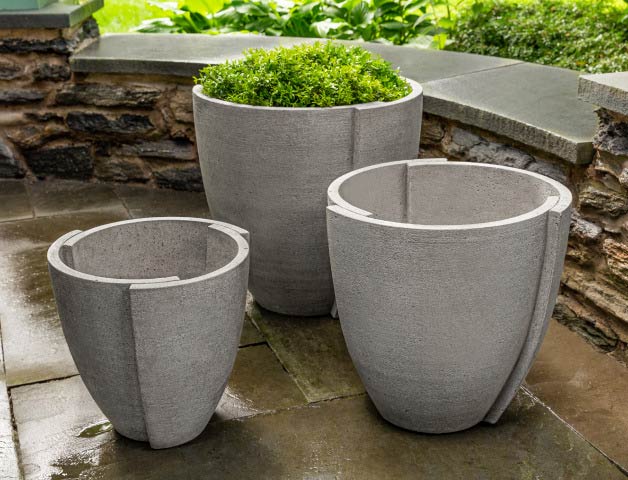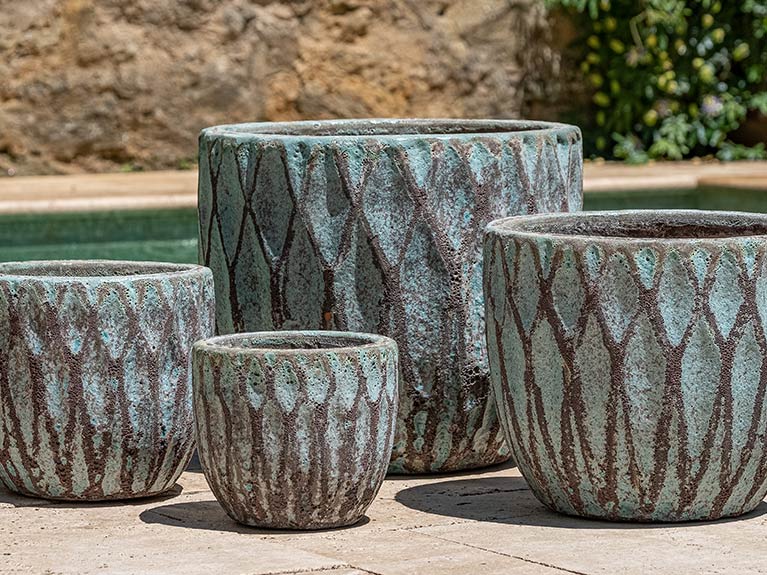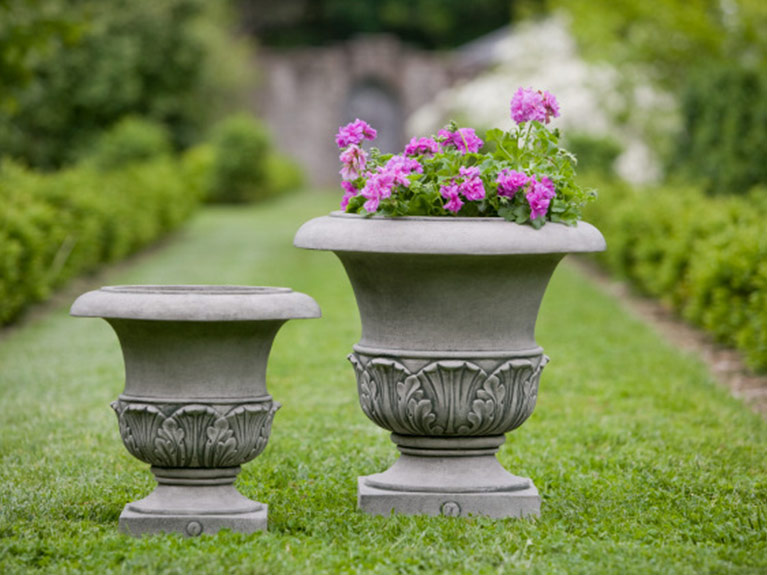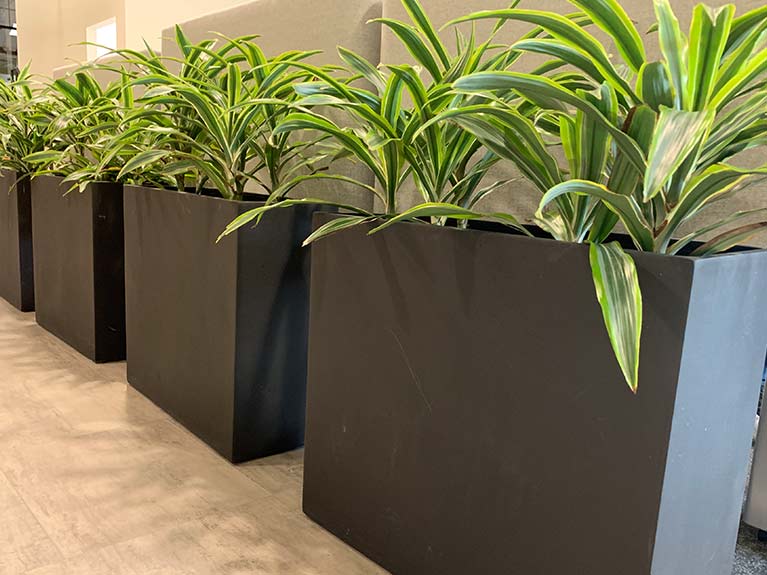 Items pictured on our website are only a sample of what we offer.
Visit us in person to see our current inventory.
Pottery Planters
When you visit our outdoor showroom at Aquatic & Garden Decor, you will immediately be drawn in by our colorful assortment of pottery planters. Aquatic & Garden Decor's pottery planter selection varies from modern to traditional styles with a vast array of vivid colors, giving you limitless options. No matter the size or needs of your garden, the addition of a beautiful pottery planter will give it a unique visual appeal.
Cast Stone Planters
Cast stone planters offer limitless design options with exquisite detail to bring art and beauty to your home and garden. These planters are available in a wide variety of styles, shapes, sizes, and unique colors guaranteed to fit your specific taste. At Aquatic & Garden Decor, our cast stone planters are one of our most popular decorative items. Stop by our outdoor showroom today to choose the right cast stone planter for you.
Lightweight Planters
While lightweight planters offer the look of lead, iron, concrete and stone, they are only a fraction of the weight. These are perfect for both residential and commercial settings. They are available in a wide selection of contemporary and classic styles. Lightweight planters are easily moveable, stunningly beautiful, and able to withstand inclement weather.
For more information on caring for your planters, head over to our planter care tips page.
Learn more
Aquatic & Garden Decor has an unmatched selection of beautiful planters for every outdoor and indoor space. Stop by today to see our full collection!