Catch the Eye with Bold Planters
Planters are an essential part of any indoor or outdoor space. They offer a variety of benefits, from adding color and texture to spaces to providing a convenient way to add privacy. They come in a range of materials, allowing you to choose one that fits your decor.
It is important to consider the size and shape of your planter when selecting the plants you want to grow in it. Some plants may require more space or certain conditions such as direct sunlight or frequent watering in order for them to thrive. Additionally, using potting soil and fertilizers can also help ensure healthy plants for years to come.
Our cast stone, pottery, and lightweight options will suit any design style. Whether you're looking for a rustic touch or classic elegance, our planters offer plenty of variety. Explore the possibilities today and bring beauty to your home and garden with Aquatic & Garden Decor.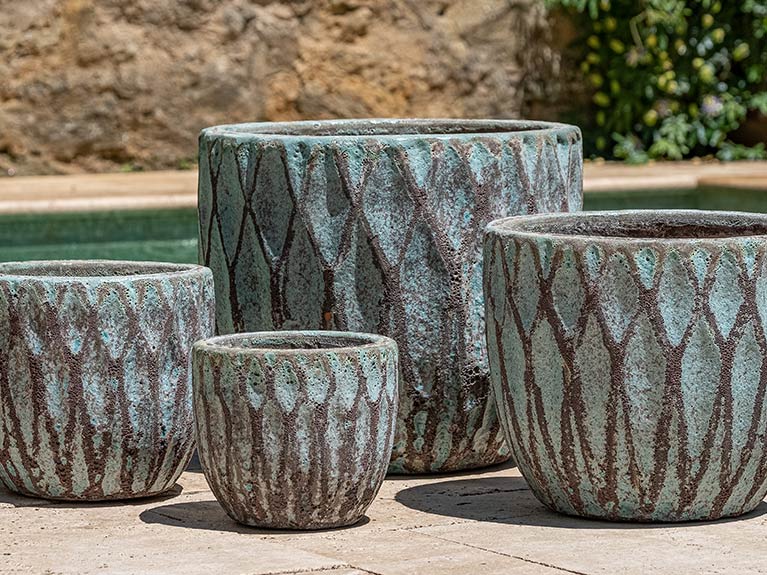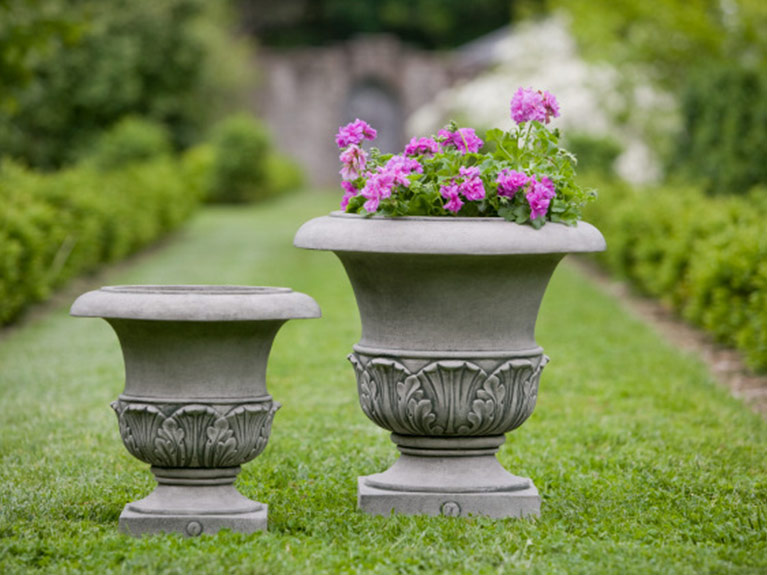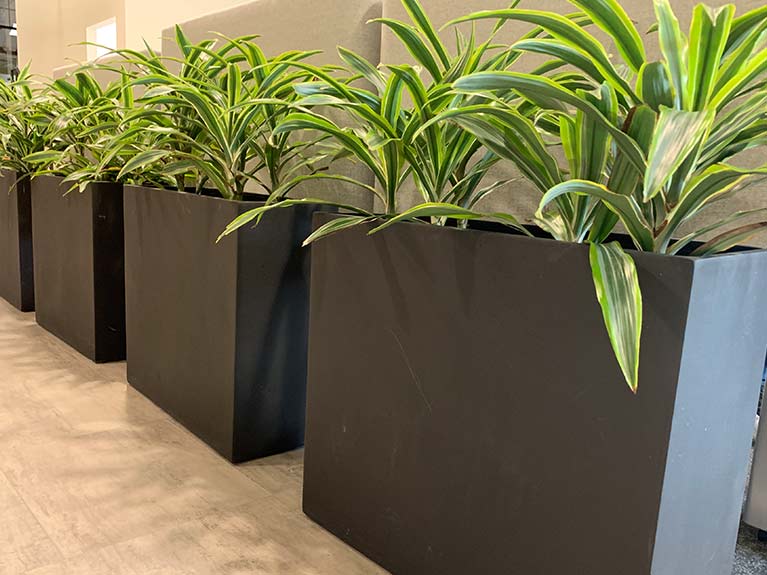 Items pictured on our website are only a sample of what we offer.
Visit us in person to see our current inventory.
Pottery Planters
Pottery planters are a beautiful and durable option for outdoor use. These planters are extremely resistant to the elements, making them perfect for withstanding rain, wind, and other weather conditions. They will not fade or corrode over time, making them a great choice for those looking to spruce up their garden year after year.
Additionally, pottery planters keep soil temperatures cooler in the summer months, helping your plants stay healthy during hot weather. Not to mention, they come in a variety of styles and colors so you can add some extra flair to your outdoor space. Whether you're outfitting your balcony with a few accent pots or creating an entire garden oasis on your patio, pottery planters make it easy to give your outdoor space the lush look it deserves.
When you visit our outdoor showroom at Aquatic & Garden Decor, you will immediately be drawn in by our colorful assortment of pottery planters. Our large selection varies from modern to traditional styles with a vast array of vivid colors, giving you limitless options. No matter the size or needs of your garden, the addition of beautiful pottery will give it a unique visual appeal.
Learn More
Cast Stone Planters
These stunning and durable planters come in an array of shapes and sizes, making them perfect for any style or setup. From subtle contemporary designs to classic French-style options, cast stone planters can give your garden or home a timeless look.
These lightweight yet sturdy containers can easily withstand various weather conditions such as rain, wind, and extreme temperatures. Whether you're creating a cozy corner in your family room or sprucing up your flower beds with beautiful blooms, cast stone planters provide the perfect backdrop for your outdoor sanctuary.
Lightweight Planters
Get the look of lead, iron, concrete and stone, at only a fraction of the weight. Lightweight planters are a perfect choice for those looking to enhance their outdoor spaces without having to lug around heavy and cumbersome containers. These versatile options come in a wide variety of shapes, sizes, and styles that make it easy to find something that suits your needs.
Plus, lightweight planters can easily be moved when necessary, making them ideal for folks who like rearranging their garden layouts on the fly. These premium planters are made of a fiberglass and resin composite, making them extremely durable. With lightweight planters, you can have a vibrant space with minimal effort—so start sprucing up your home, office, or garden today!
Planter Brands We Sell
Aquatic & Garden Decor carries planters from the best suppliers in the industry. Check out our world-class manufacturers below, and if you see something you're interested in, please contact us.
Aquatic & Garden Decor has an unmatched selection of beautiful outdoor planters for every space. Stop by today to see our full collection!