Bring the Sounds of Serenity Home with a Fountain
Is there a more peaceful sound than the sound of gently flowing water as you enjoy the view of your garden or work at your desk? Outdoor fountains can create a focal centerpiece in your garden or an accent to complete your yard. Indoor fountains are a beautiful way to bring the element of water into your home or office.
At Aquatic & Garden Decor, we offer the finest selection of high quality fountains. From magnificent cast stone options that make a statement in your yard to an elegant wall water feature to add tranquility to the waiting room at your office, we can help you find the perfect water feature.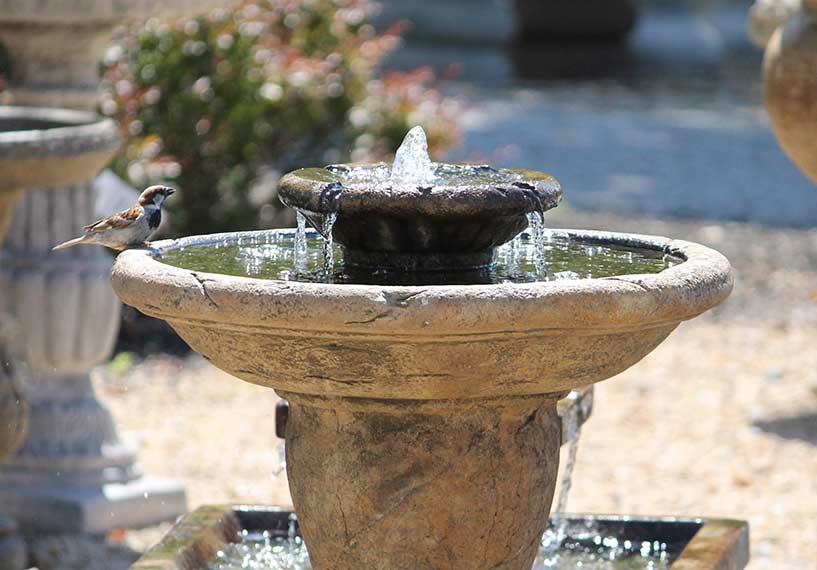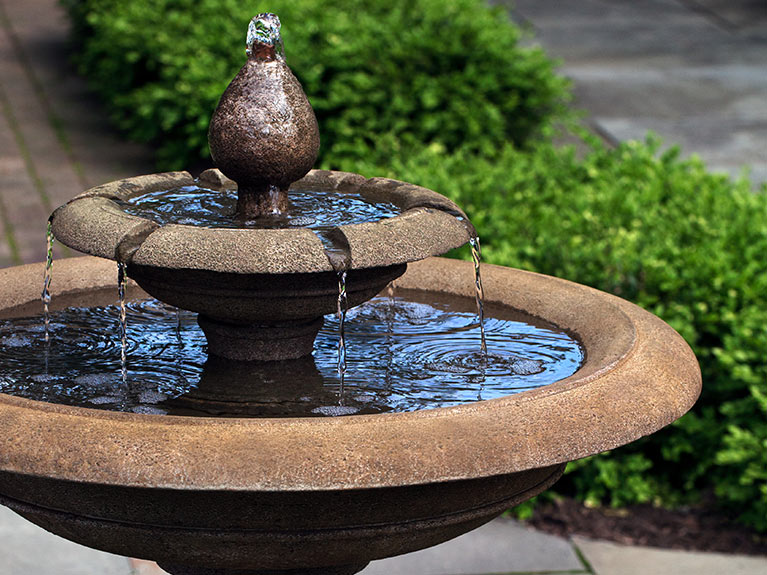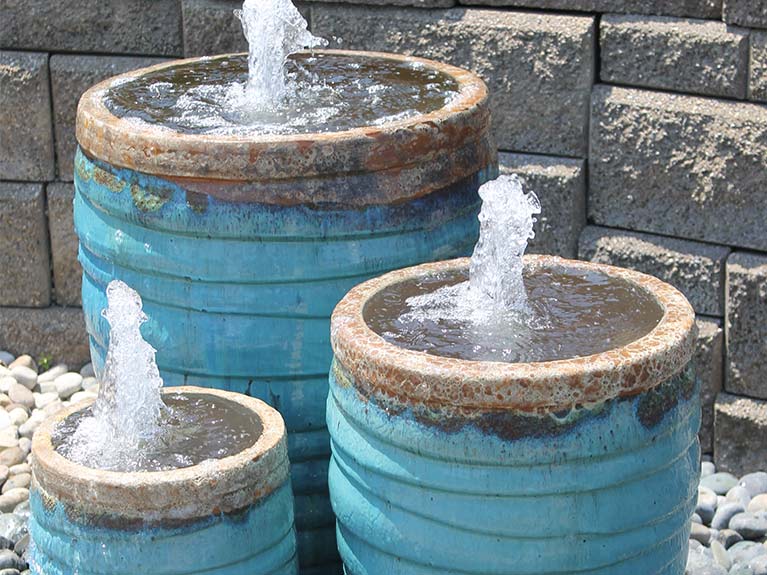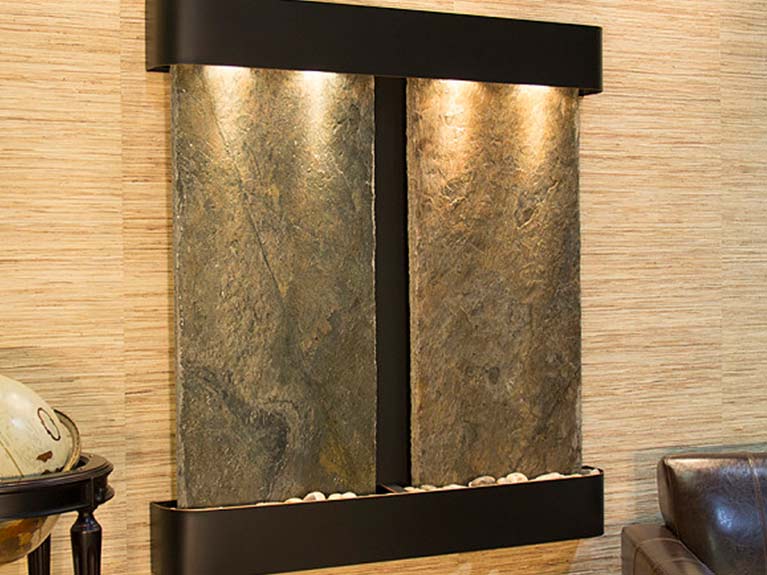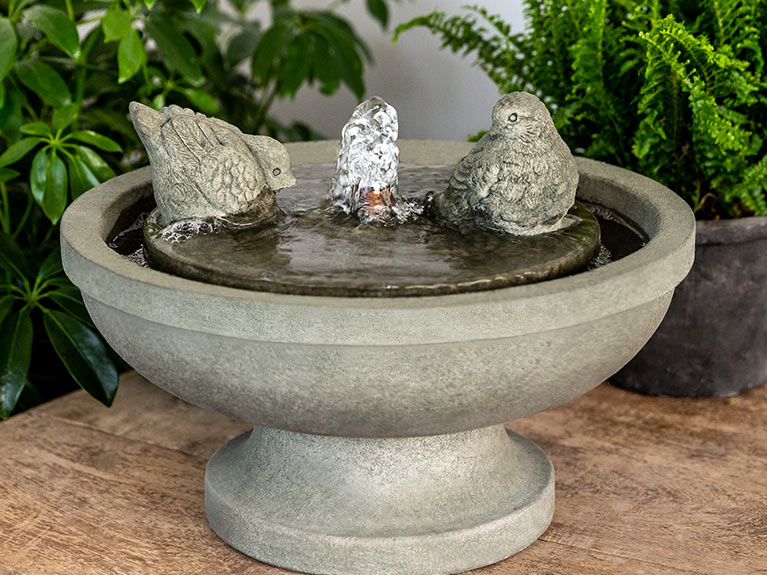 Items pictured on our website are only a sample of what we offer.
Visit us in person to see our current inventory.
Cast stone fountains come in a wide variety of styles to suit any taste. From classical and antique-inspired designs to modern and minimalist fountains, there's sure to be a fountain out there that's perfect for you. In addition to different styles, cast stone fountains also come in a range of sizes, so whether you have a small patio or a large yard, you'll be able to find a fountain that fits your space perfectly.
Learn More
Disappearing Water Fountains
There's a special place in our outdoor showroom that always pulls people in with its serenity and beauty. Disappearing water fountains get their name from the hidden reservoir of water underneath the ground making it appear as though the cascading water is disappearing into the earth. These fountains can be made from a variety of materials including pottery, natural stone, and even cast stone.
Learn More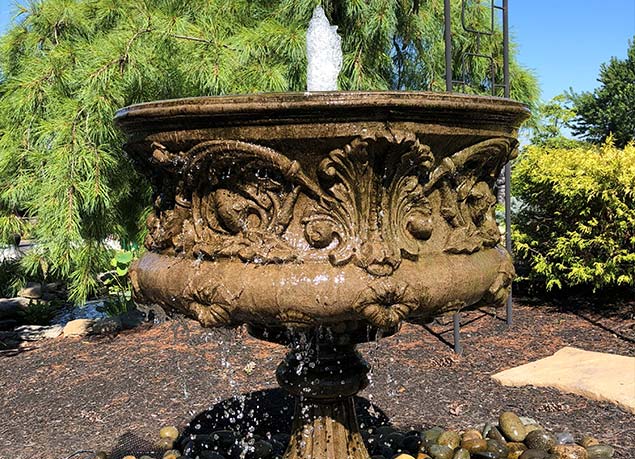 Wall Fountains
Wall fountains are truly art in motion. Not only are they visually stunning, but they also add the gentle sound of running water to your indoor space. Whether you need a large statement piece in your lobby or a beautiful accent in your living room, these water features bring together sight and sound for an unmatched art experience.
When you visit Aquatic & Garden Decor, you'll find our indoor showroom has some of the most beautiful wall fountains you'll ever see. Choose from striking stone textures and a variety of coordinating metals to create a piece customized to your personal taste.
Tabletop Fountains
Bring the serenity of running water into your home or office with tabletop fountains. Not only is the sound of running water soothing, it also adds an interesting decor element that catches the eye immediately.
No matter where you decide to place your water feature, it is guaranteed to make a beautiful addition to your space. Our selection includes something for every unique taste and design. From contemporary to classic and everything in between, we have the perfect tabletop fountain for you.
Fountain Brands We Sell
Aquatic & Garden Decor carries products from the best suppliers in the industry. Check out our world-class manufacturers below, and if you see something you're interested in, please contact us.
For the best selection of indoor and outdoor fountains in the Midwest, come to Aquatic & Garden Decor. We can help you find the perfect piece for your yard, garden, or home!