Music, Movement, and Art for Your Garden
Combine music, movement, and visual art into one with the beauty of wind chimes. From bright, cheerful sounds to lower, melodic tones, wind chimes allow you to experience art with multiple senses. Aquatic & Garden Decor in Cincinnati sells an extensive selection, all hand-tuned and made in the USA. Whether you've beautified the tiny plot behind your row house in Newport or have acres of gorgeous landscaping in Indian Hills, we've got the perfect chimes for you!
Wind chimes are usually made of metal or wood rods and are hung outside in gardens or near porches. They are cut, tied, and tuned to create simple melodies or complementary chords of music. This doesn't happen by accident! There are specific mathematical equations to follow when creating them.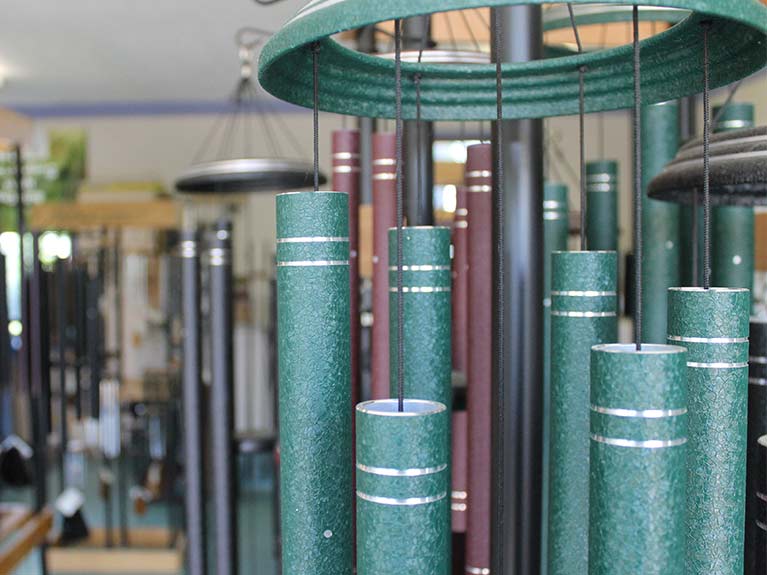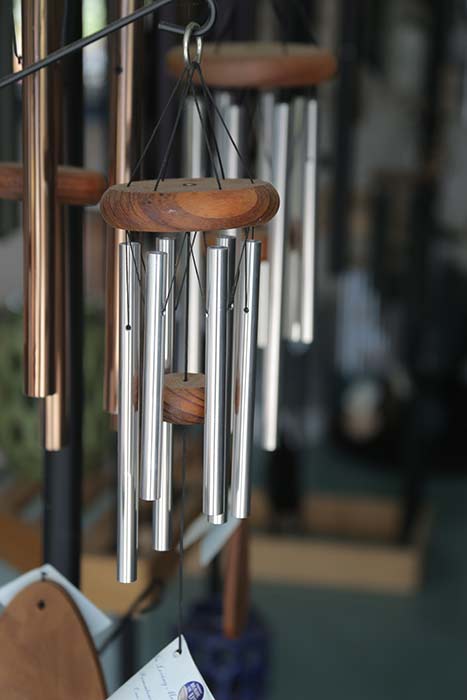 A Brief History of Wind Chimes
Suspending metal chimes to create sound was popular in Ancient Rome and bronze examples have been discovered at several archaeology sites. These tintinnabulum often featured tiny bells, which were believed to ward off evil spirts. In Eastern and Southeastern Asia, "wind bells" were hung at corners of pagodas to ward off both birds and evil spirits. They are also hung around temples and private homes to maximize the flow of chi.
Beliefs and Benefits
Whether you're looking for some soft background music or believe they help circulate positive energy, tinkling chimes are a beautiful addition to any outdoor space. If you have an Asian-style garden or follow Feng Shui adding chimes are a must, but there are best-practices on where to place based on the number of pipes. Also avoid hanging from trees, as it is believed the spirit of the metal clashes with the spirit of the wood and creates disharmony.
Corinthian Bells Wind Chimes
We are your source in the Cincinnati area for Corinthian Bells. With strong walled tubing, weather resistant high density striker, and superb attention to detail, Corinthian Bells are exceptional chimes. Featuring beautiful craftsmanship, they are backed by a five-year warranty and add a stunning visual and auditory experience to any garden.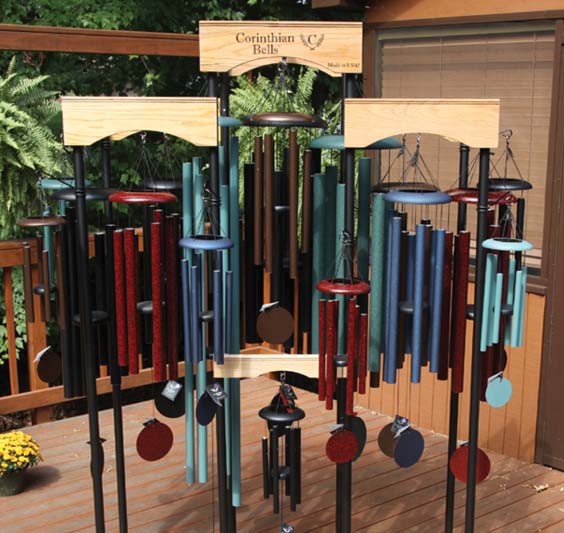 Aquatic & Garden Decor is your local source for the perfect wind chimes to complement your outdoor space. Stop by today to see our full collection!