Stop, sit, and enjoy the beauty of the outdoors.
Whether you have a sprawling garden, a cozy patio, or a small balcony, a garden bench can transform the ambiance and create a welcoming atmosphere for you and your guests. At Aquatic & Garden Decor, we understand the importance of finding the perfect bench that complements your outdoor space while offering comfort and durability.
As your local provider of exquisite garden furniture, we take pride in our diverse selection of garden benches. Our showroom in Cincinnati offers a breathtaking display of various styles, materials, and sizes to suit every taste and requirement. From classic wooden benches that exude a rustic charm to sleek and modern metal designs, we have something to match any aesthetic preference. Our benches are crafted from high-quality materials, ensuring long-lasting durability and resistance to outdoor elements. Whether you prefer a cozy two-seater bench for intimate conversations or a larger option for entertaining family and friends, we've got you covered.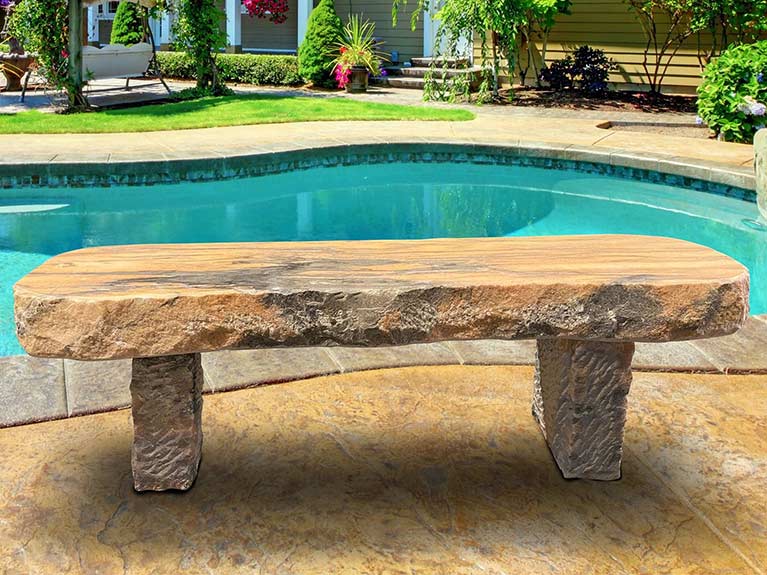 Types of Garden Benches
Wooden benches are a popular choice, offering a natural and classic look, while metal benches can provide a more modern and sleek appearance. Some garden benches come with cushions or pillows for added comfort, and some have built-in storage options for gardening tools or other outdoor items.
Benefits of Garden Benches
One of the significant benefits of garden benches is that they offer a place to relax and enjoy your outdoor space. Whether you are reading a book, chatting with friends, or just taking in the beauty of your garden, a bench can provide a comfortable and inviting spot to do so. They can also be used as a decorative feature, adding a focal point to your garden or patio.
Durability and Maintenance
When choosing a garden bench, it is essential to consider the durability and maintenance requirements. Weather-resistant materials such as teak or cedar are good options for wooden benches, while metal benches should be powder-coated to protect against rust and corrosion. Regular maintenance such as cleaning, sealing, and re-staining can prolong the life of your bench and keep it looking its best.
Visit our beautiful outdoor showroom in Cincinnati, where you can explore our wide array of garden benches in person. Our knowledgeable staff will be delighted to assist you in finding the perfect bench that complements your garden or patio. We understand that choosing the right bench is an important decision, and we strive to provide exceptional customer service to ensure your satisfaction. Enhance the beauty and functionality of your outdoor space with a garden bench from Aquatic & Garden Decor.
Invest in a quality garden bench from Aquatic & Garden Decor. Let us provide you with a functional and attractive seating option for years to come. Come and see us today!