Our Favorite Tabletop Fountains
Bring the calming sound of running water to your home with a tabletop fountain. They are a small way to make a big impact in your living space without spending an arm and a leg to do so. Small tabletop fountains bring a dynamic element to your interior décor and help bring a zen element to your home. 
If you're interested in purchasing a tabletop fountain for your home or office, Aquatic & Garden Decor is the place to go! We have a beautiful indoor showroom, as well as an expansive outdoor garden display. Check out some of our favorite tabletop fountains below, then stop in and pick one up for yourself! 
Please note: not all items listed here may be available in-store. 
Modern Tabletop Fountains
With simple lines and neutral colors, this modern tabletop fountain takes a minimalistic approach. Whether it be your office or home, a modern accent piece will tie together any interior design elements.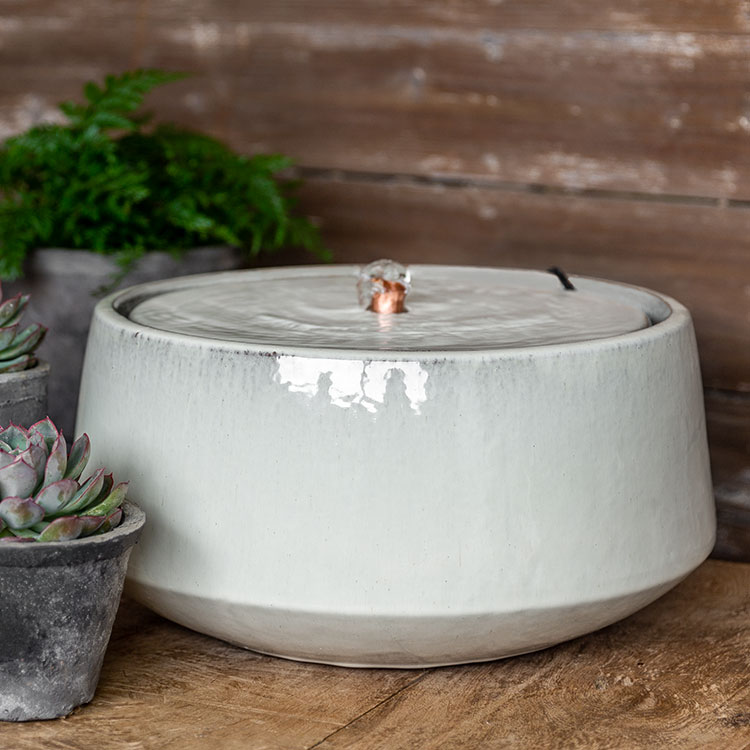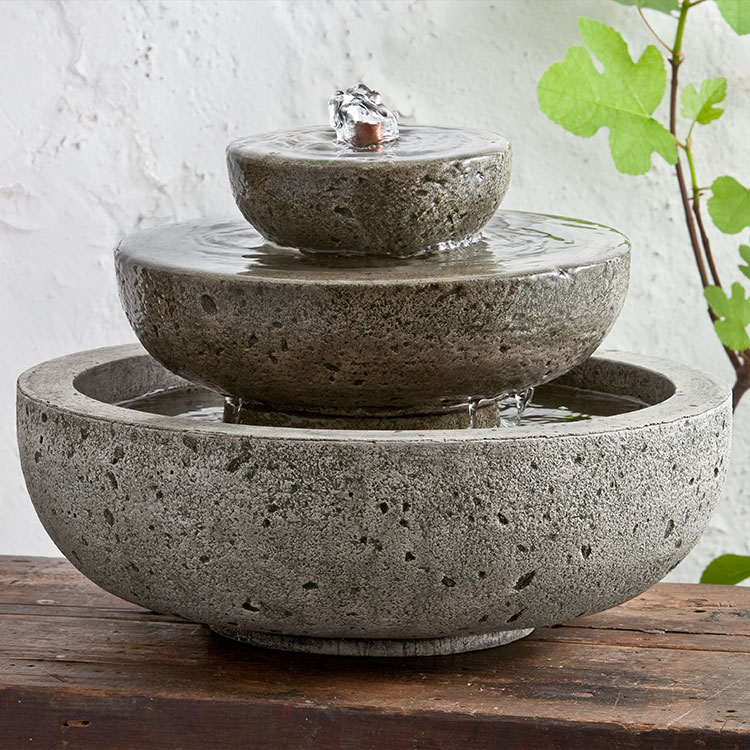 Classic Tabletop Fountains
A classic three-tiered tabletop fountain brings the sound and serenity of running water into any space. While these tend to be slightly larger, they combine a beautiful design with the tranquility of cascading waterfalls. No matter where you place these tabletop fountains, they are sure to make a statement. 
Industrial Tabletop Fountains
We love the sharp edges of this fountain juxtaposed with the fluidity of the water in this fountain design. The industrial angles and the organic flow of the water create a satisfying and beautiful accent piece.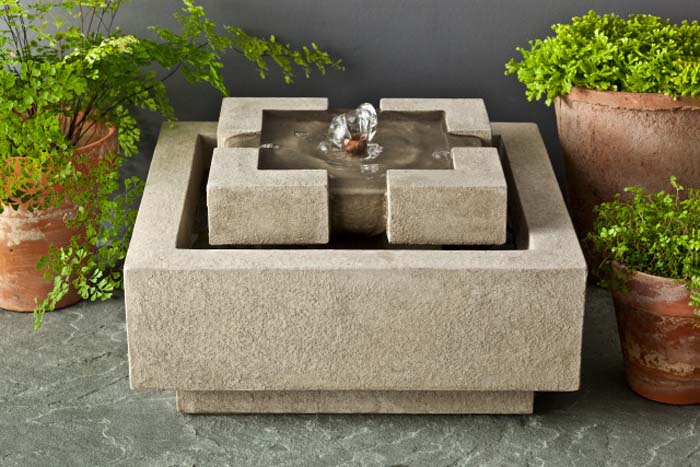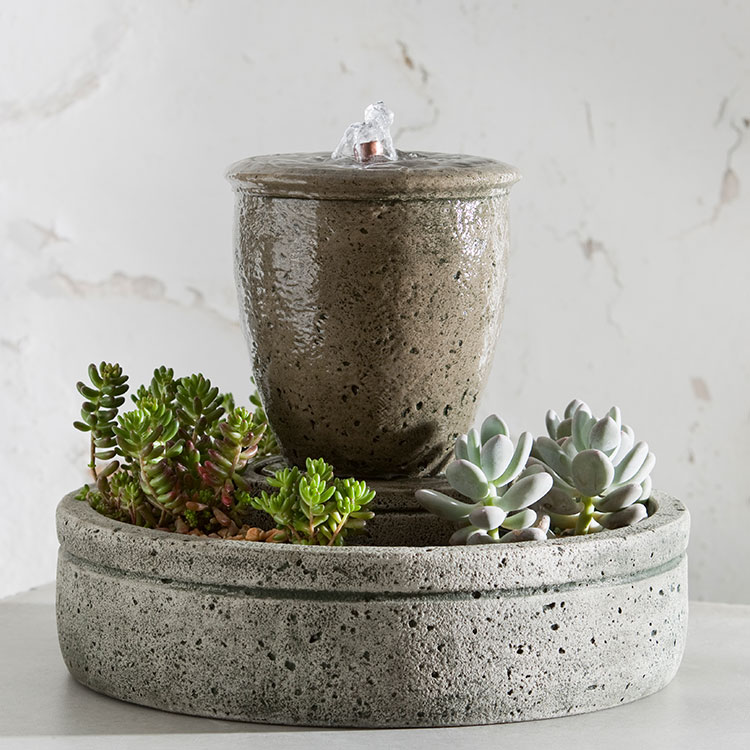 This style of tabletop fountain brings nature indoors. The flow of water with the natural greenery create for a serene mini garden in your home.