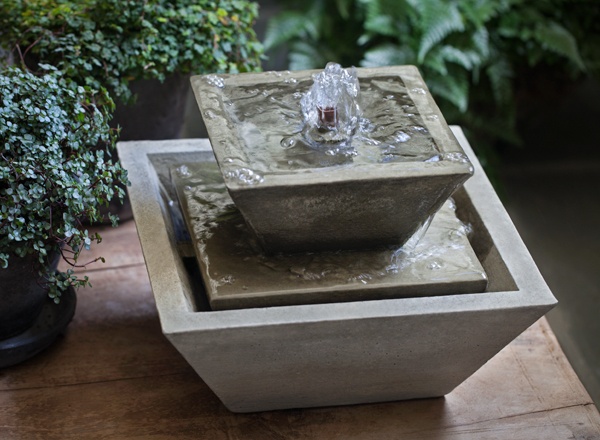 Henri Fountains: Enhancing Your Outdoor Space with Beauty and Elegance
A fountain is a beautiful and timeless addition to any outdoor space. It brings a sense of tranquility and relaxation with an aesthetic appeal that can transform an ordinary backyard into a serene oasis. If you are looking for a high-quality fountain that combines beauty and durability, look no further than Henri Studio.
Aquatic & Garden Decor is proud to be your local Henri Studio fountain dealer. Let's learn more about this remarkable brand of fountains.
History of Henri Studio
Henri Studio was founded in 1960 by Eneri Prosperi. The company started out as a small business that created handmade garden statuary, but it soon grew to become a leading manufacturer of high-quality fountains. Today, Henri Studio is known for its exceptional craftsmanship and unique designs that bring a touch of elegance and beauty to any outdoor setting.
A standout feature of Henri Studio fountains is their exceptional quality. Each fountain is handcrafted by skilled artisans who use only the finest materials and techniques to create a product that is both beautiful and durable. Henri Studio fountains can withstand the elements and maintain their beauty for many years to come.
Henri Fountain Styles
These fountains come in many different styles, each with its own unique design and aesthetic appeal. One popular style is the classic tiered fountain, which features multiple levels of water flowing from one tier to the next. These fountains have a timeless elegance that is perfect for traditional or formal outdoor spaces.
Another popular style modern, which features clean lines and minimalist design. These fountains are ideal for contemporary outdoor spaces and can add a touch of sophistication and elegance to any setting.
Henri Studio also offers wall fountains, which are perfect for small spaces. These fountains are mounted to a wall and feature water flowing down a vertical surface, creating a soothing and tranquil atmosphere.
Materials Used
Henri Studio uses only the finest materials to create their fountains, including cast stone. Cast stone is a durable and long-lasting material that is perfect for outdoor use. Cast stone also has the ability to withstand harsh weather conditions and maintain its beauty over time.
Henri Studio also uses other materials, such as copper, to create their fountains. These materials are ideal for contemporary designs and add a touch of elegance and sophistication to any outdoor space.
Conclusion
Henri fountains are an excellent choice for anyone looking to add beauty and elegance to their outdoor space. The exceptional quality and craftsmanship ensure that your fountain will maintain its beauty and functionality for many years to come. Stop by our beautiful outdoor showroom today to see our collection of Henri Studio fountains.