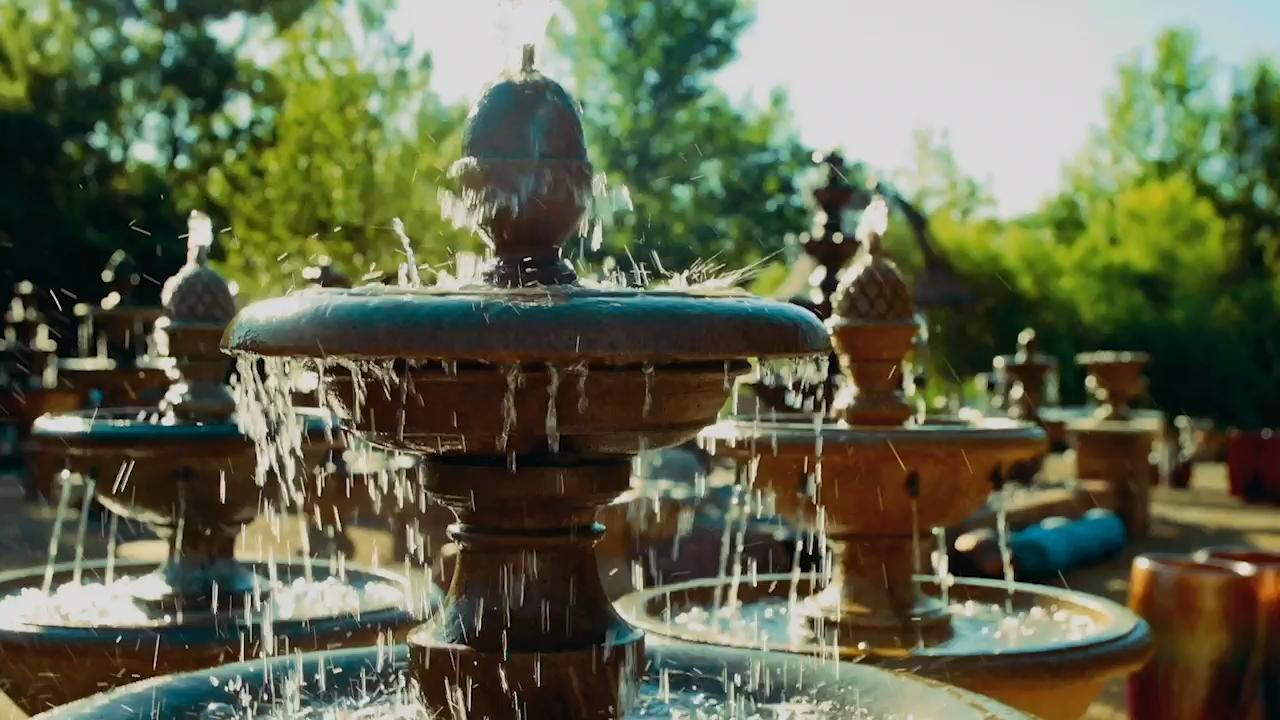 Fiore Stone Fountains: Enhance Your Outdoor Space With Timeless Beauty
Are you searching for a way to transform your outdoor space into a captivating oasis? Look no further than Fiore Stone fountains, renowned for their exquisite craftsmanship and ability to add a touch of elegance to any environment. Whether you're seeking a focal point for your garden, patio, or courtyard, these fountains are the perfect choice.
Aquatic & Garden Decor is proud to be your local Cinncinati Fiore Stone fountain dealer. Let's delve into the world of Fiore Stone and explore why these fountains have become the epitome of timeless beauty.
The Artistry of Fiore Stone Fountains
Fiore Stone is a revered brand that specializes in crafting exceptional cast stone fountains and architectural elements. Each fountain is meticulously created using a combination of stone aggregates, Portland cement, and coloring agents. The result is a durable and versatile cast stone material that bears a striking resemblance to natural stone.
One of the remarkable qualities of this brand lies in its intricate designs. From captivating carvings to ornate details, these fountains are crafted with utmost care and attention to detail. Whether you desire a wall fountain, tiered fountain, or freestanding masterpiece, they offers an extensive range of designs to suit your preferences and complement your outdoor ambiance.
Unleashing Timeless Charm
Fiore Stone fountains possess an inherent ability to transform any outdoor space into a captivating sanctuary. Their timeless charm effortlessly blends with a variety of architectural styles, from classical to contemporary. These fountains become focal points that invite tranquility and serenity, creating an atmosphere of relaxation and escape from the hustle and bustle of daily life.
In addition to their aesthetic appeal, fountains provide the soothing sound of flowing water, further enhancing the sensory experience. The gentle trickle or cascading flow can create a sense of calmness and add an element of zen to your outdoor environment.
Durability and Weather Resistance
Fiore Stone takes pride in the durability and longevity of their fountains. Crafted with meticulous care, these fountains are designed to withstand various weather conditions, ensuring they retain their beauty and functionality for years to come. Whether it's scorching summers, freezing winters, or heavy rainfalls, these fountains maintain their structural integrity, allowing you to enjoy their splendor throughout the seasons.
Conclusion
Fiore Stone fountains offer a gateway to transform your outdoor environment into a haven of timeless beauty. With their impeccable craftsmanship, intricate designs, and enduring durability, these fountains capture the essence of elegance and serenity. Whether you seek a statement piece or a subtle accent, this exceptional brand has a fountain to suit your vision.
Don't miss the opportunity to explore the captivating world of these fountains. Visit the outdoor showroom at Aquatic & Garden Decor in Cincinnati today, and let the magic of Fiore Stone ignite your imagination. Discover the perfect fountain to add a touch of elegance and create an oasis of tranquility in your outdoor sanctuary.