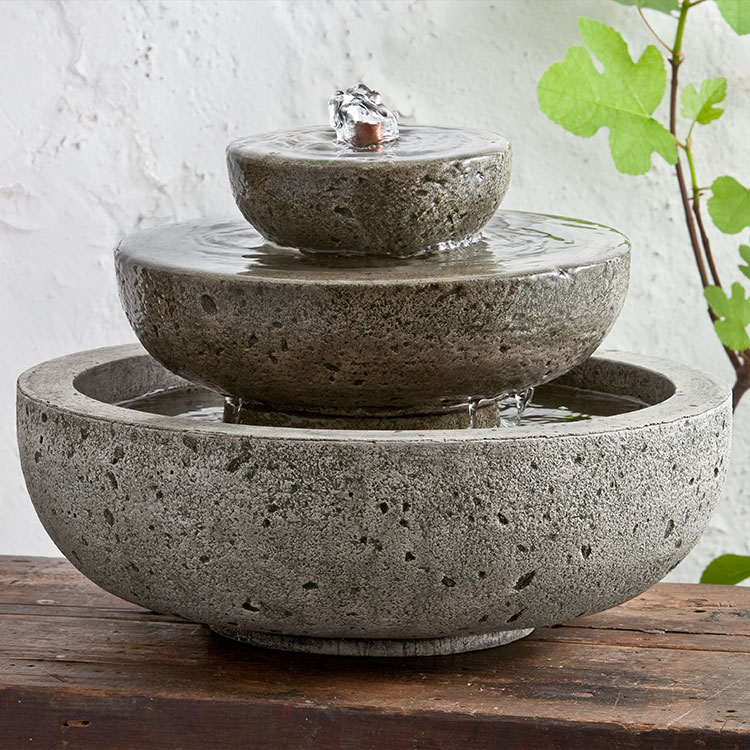 The Beauty and Serenity of Campania Fountains
Peace. Tranquility. The sound of running water is so soothing to the mind, body, and soul. If you're looking for a beautiful and serene addition to your garden or outdoor space, consider a fountain from Campania International.
Campania water fountains are made with the finest materials and are designed to be both aesthetically pleasing and functional. Founded in 1983, Campania has been providing beautiful outdoor decor to its customers for nearly four decades. The company is renowned for producing high-quality items with an emphasis on detail and craftsmanship.
Aquatic & Garden Decor is proud to be your local Cincinnati Campania fountains dealer. With a wide array of designs and sizes to choose from, these fountains are perfect for any kind of garden or outdoor space. Here are some reasons why a Campania is a great addition to your outdoor area.
Wide Selection of Designs
Campania International's amazing selection of fountains offers something for everyone. From classic designs to sleek and modern pieces, their array of stunning fountains can provide the perfect addition to any landscape or garden. With so many styles and sizes, you're sure to find a fountain that is tailor-made to fit your garden design.
Durability
Durability is a crucial factor to consider when buying a fountain. Fountains are typically placed outdoors and are exposed to different weather conditions such as rain, wind, and sun. These durable fountain can withstand these elements and continue to function properly, ensuring that your investment lasts for years to come. Choosing a fountain from Campania ensures your investment remains a beautiful and functional feature in your outdoor space for many years.
Easy to Install
The fountains are easy to install, and they come with all the necessary equipment you need. You don't need any special tools or skills to install a fountain, and the process usually takes less than a day. This means you can start enjoying the peaceful sound of water in your garden in no time!
Variety of Sizes
When we think of fountains, we tend to think of large, multi-tired water features. While these are available, they aren't the only size of fountain to consider. Large space or small, Campania fountains come in a variety of sizes. You can choose from:
small tabletop fountains
large outdoor fountains
wall fountains
bird baths
and more!
With any of these options, you're sure to create a beautiful atmosphere your friends and family will love.
Adds Value to Your Home
Hello, curb appeal! A fountain is a valuable investment that adds to the overall value of your home. Installing a Campania fountain in your yard can be a smart investment. Not only does it improve the quality of your outdoor space but it can add value to your home, too. It's a win-win!
Easy Maintenance
One concern that many customers have when purchasing outdoor decor is the upkeep. Fortunately, these fountains are designed with easy maintenance in mind. The cast stone material is easy to clean, maintaining the fountain's natural beauty for years.
Conclusion
Campania fountains are not just beautiful pieces of art, they also help create a relaxing and peaceful environment in your yard. Campania fountains from Aquatic & Garden Decor are a wise investment that will bring joy and serenity to your home for years to come.
If you're looking for an exceptional outdoor decor item, fountains made by Campania International are definitely worth considering. Don't wait! Bring beauty and tranquility to your garden today with Campania and Aquatic & Garden Decor.