Instantly spruce up your outdoor space!
Ceramic planters are a great way to add some extra color and life to your outdoor space with very little effort. Whether you're looking for something large and dramatic to make a statement, or something tall and slender to add height and interest, you're sure to find an option that's perfect for your needs. Plus, with so many different colors and styles available, it's easy to find one that coordinates with your existing outdoor furniture and décor. So if you're looking for a way to spruce up your patio or deck, consider adding a pottery planter or two.
When you visit our outdoor showroom in Cincinnati, you will immediately be drawn in by our colorful assortment. Our selection varies from modern to traditional styles with a vast array of vivid colors, giving you limitless options.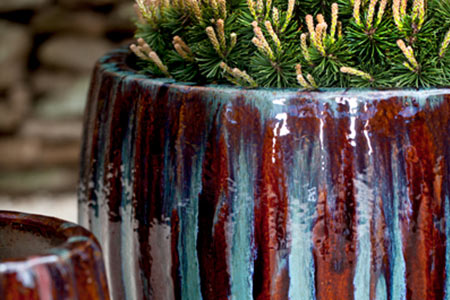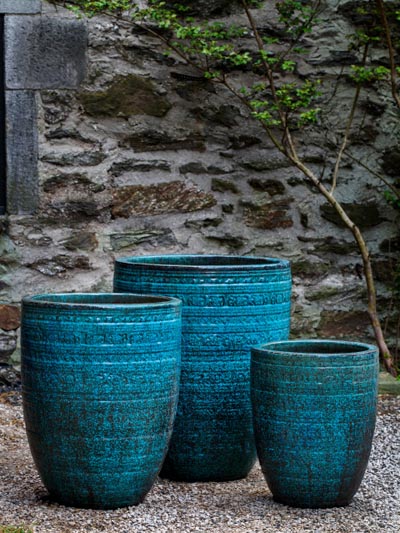 Are ceramic planters good for plants?
Pottery planters are a popular choice for outdoor plants, but they come with a few things to keep in mind. First, they're porous, so they will absorb water and then release it slowly back into the soil. This can be good or bad, depending on your plant's needs—too much water can cause root rot. Second, ceramic planters can get very hot in direct sunlight, so make sure to choose a spot that isn't too sunny for your plants. Finally, because ceramic is breakable, it's important to be careful when moving or watering your plants. Overall, ceramic planters are a great option for plants as long as you take some care in choosing the right location and handling them with care.
Can they stay out in the winter?
These planters can easily withstand cold Cincinnati temperatures, making them ideal for year-round use. While most ceramic planters can stay outdoors in winter without any problems, glazed pots are best. Glazed planters are more resistant to frost than those made from unglazed clay.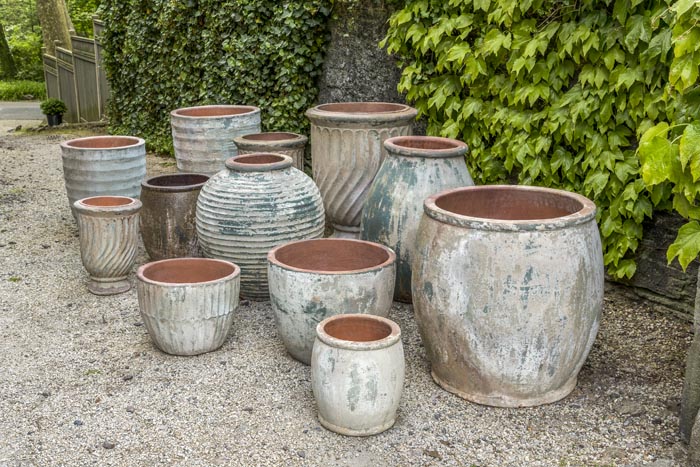 Aquatic & Garden Decor has the largest and most unique selection of ceramic planters in the Midwest. From modern to traditional, come see everything we have in stock!