Indoor Fountains from Aquatic & Garden Decor
Indoor fountains allow you to bring the beauty and serenity of running water into your home or workplace. No matter where you put it, you will enjoy the relaxing sound of flowing water in your living space.
Aquatic & Garden Decor has been providing indoor fountains to Cincinnati homes for over 60 years. Our team is dedicated to helping you find the perfect indoor water feature for your home or business. No matter the size or style, we have the fountain for you. 
Learn more about the variety of fountains we offer below, then stop by our showroom today to browse our selection.
Types of Indoor Fountains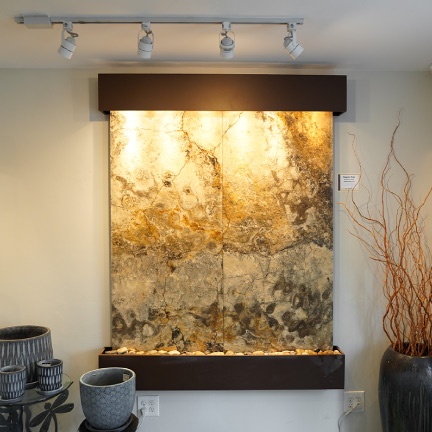 Wall Fountains
Wall mounted fountain features are an excellent choice for businesses or homes. They are like personal indoor waterfalls, bringing the beauty and serenity of nature into your building. Our wall fountains are made of a variety of materials, from natural stone to metal to durable polyresin. Whatever your decor theme is, we have a wall fountain that will complement it.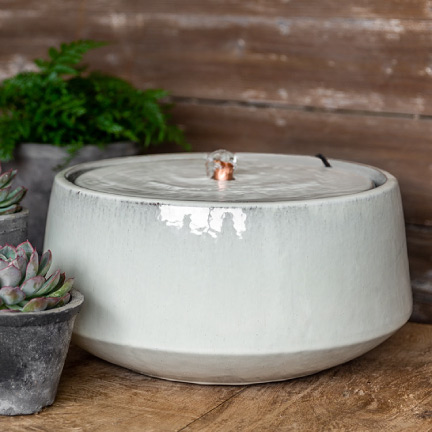 Tabletop Fountains
Tabletop water fountains vary in size, shape, and material. They can be placed on almost any durable surface, allowing for water to flow in any room. You can make tabletop fountains the centerpiece of any room, or place them as a part of a larger decor theme.
These smaller fountains are also available in a wide variety of materials. You can even get an indoor water fountain with led lights.
Find Indoor Fountains at Aquatic & Garden Decor
If you want to bring the serene sounds of water inside, come to Aquatic & Garden Decor. Not only do we have a wide variety of indoor fountains, but we also carry a multitude of outdoor décor. Whether you're looking for a planter, statue, or water gardening supplies, we have it all. We look forward to helping you find the perfect pieces to create your indoor and outdoor paradise!