Garden Statuary from Aquatic & Garden Decor
Garden statuary can turn your outdoor space into a magical paradise. Whether you're looking for a collection of animals to tuck away in your garden or a statement piece for your front yard, Aquatic & Garden Decor can help you find the perfect piece for every taste and style.
What Type of Material is Best for Garden Statuary?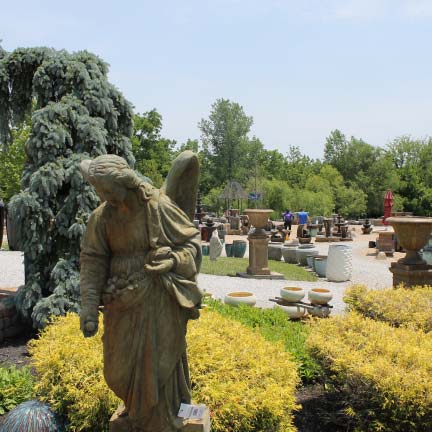 Natural Stone
Natural stone can stand the test of time – in fact, it will last much longer than any other fabricated material. Stone is a natural material that can be carved into a variety of shapes to create a high-quality statue that will be the envy of your entire neighborhood. Most natural stone statuary is made of granite or marble.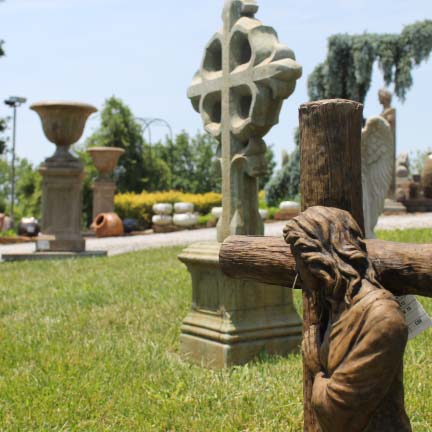 Cast Stone
Cast stone is a common material used for garden statuary. This material is a refined, precast concrete that is almost as strong as natural stone. Materials such as glass or plastic fibers can sometimes be added to the mix to make the statue stronger. Cast stone is one of the least-porous materials available, so you won't have to worry about water seeping into the cracks and causing problems down the road.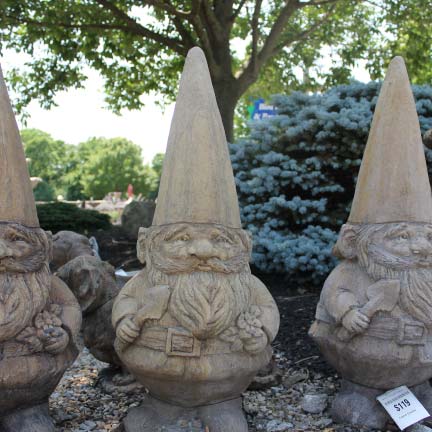 Concrete
Another material commonly used for garden statuary is concrete. This is less expensive than natural stone but is still heavy enough to withstand a variety of harsh weather conditions. Concrete is less expensive than natural stone, but depending on the quality of the concrete, the porous material can allow water to seep into the cracks and cause damage. Concrete won't last as long as natural stone, but a high-quality concrete statue will last for years with proper care.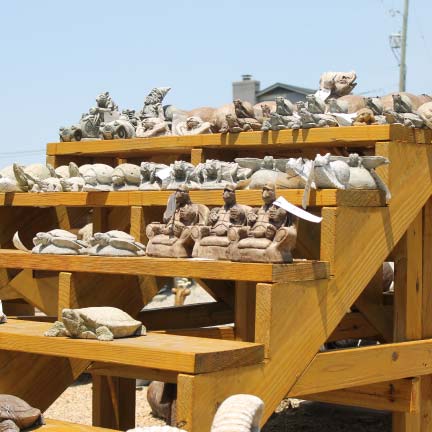 Ceramic
Ceramic is a material commonly used for smaller garden statues like gnomes and woodland creatures. Even though ceramic can be brittle, the bright colors and shiny exterior can be very attractive to those looking to create a more whimsical outdoor space. Make sure to put your ceramic garden statuary in a safe place so it won't tip over and break!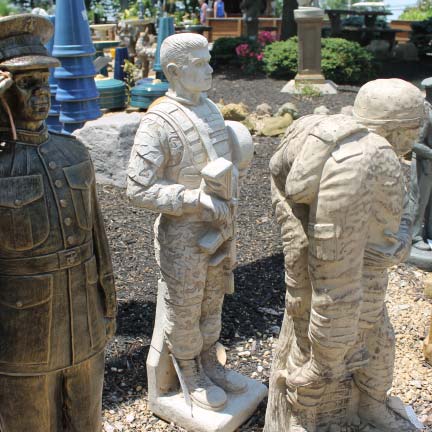 Metal
Metal is one of the least common materials used for garden statuary, but it can create a striking piece. Brass, bronze, and stainless steel are the most common metals used. Some metals are more susceptible to corrosion than others, but a high-quality metal statue can make a statement unlike anything else.
Find Garden Statuary at Aquatic & Garden Decor
If you're interested in finding the perfect garden statue for your outdoor space, Aquatic & Garden Decor has what you need. We have the best selection of high-quality garden statuary and other garden accents in the Cincinnati area. Stop by our beautiful outdoor showroom today.